AdVita Fund
Since 2002, AdVita Fund has been providing support to children and adults with oncological, hematological and immunological diseases treated in hospitals of St. Petersburg, Russia. We also provide regular support to the oncological centers in St. Petersburg, and first and foremost Raisa Gorbacheva Memorial Institute of Children Oncology, Hematology and Transplantology.
Today most oncological patients can be fully cured. However, to provide effective treatment doctors need expensive drugs, cutting-edge methods of diagnostics and therapy. Unfortunately, lack of funding of oncological hospitals leads to the constant deficit of necessary drugs, supplies and reagents for lab research. Additionally, many oncological patients and the families cannot afford to pay for the bone marrow donor search in Russian and foreign registers. When patients do not have enough money for the treatment they need, they turn to charities for assistance.
The AdVita Fund's goal is to make state-of-the-art treatment protocols available for each person regardless of his or her age, income or medical history. We help Russian doctors to provide treatments to patients according to global standards.
Most of the patients we support are adults. AdVita is one of the few charities in Russia which provides assistance to adults. People from all over the country come to us for help.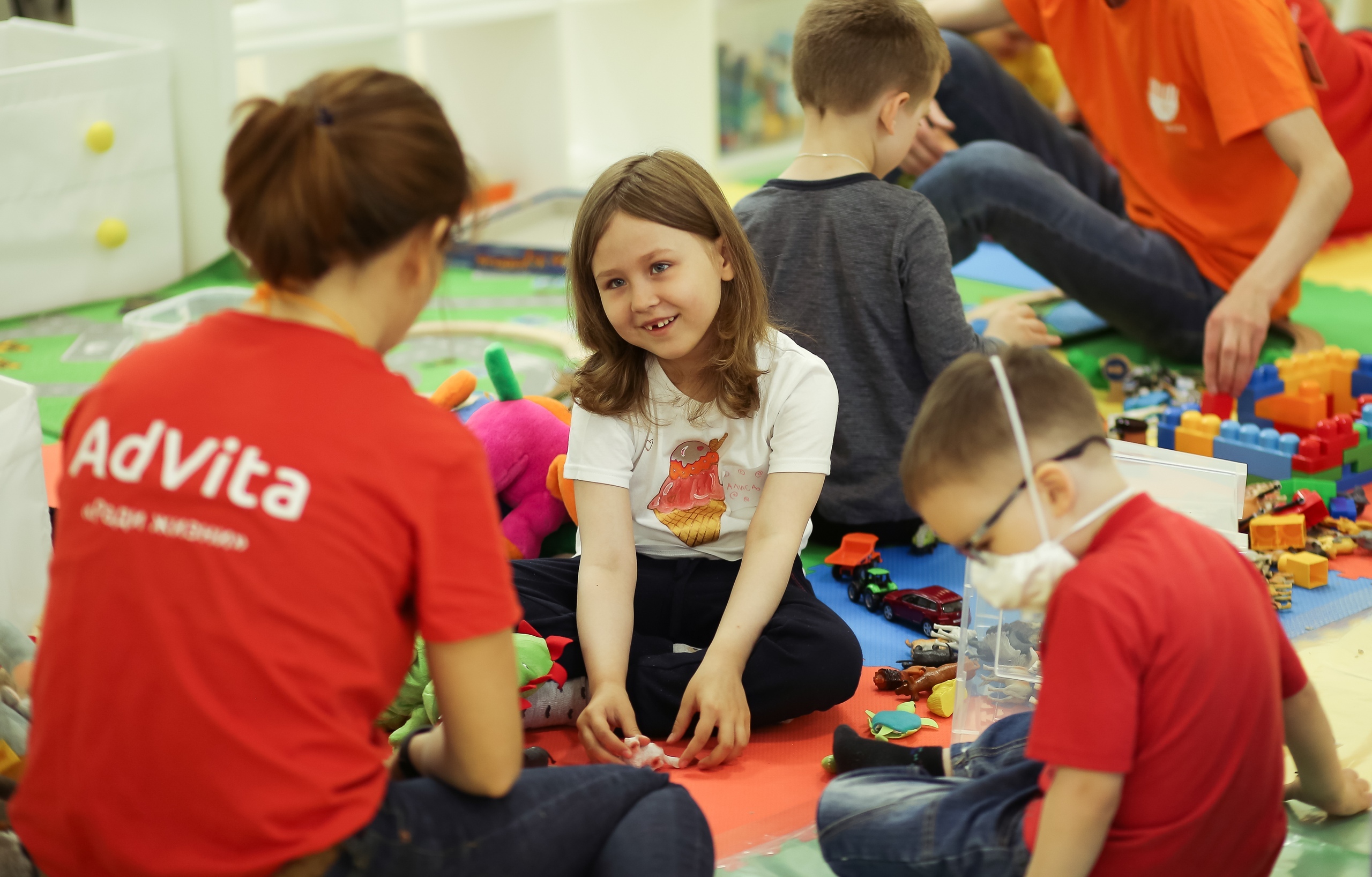 What we do to help:
AdVita helps to pay for drugs, supplies, medical examinations and rehabilitation programs which are not covered by the budget quotas. The Fund also covers the expenses for equipment and supplies for oncology units in hospitals.
AdVita helps to find blood and bone marrow donors, covers the search for, and activations of bone marrow matching donors in Russian and foreign registers.
Advita helps to pay rent to out of town patients and their families; provides financial, psychological and social support to patients and their families.
AdVita supports clinical research, covers tuition costs and provides internship opportunities for medical professionals.
Contact us If you have any questions please send us an email at info@advita.ru
Postal address: 197022, Russia, Saint-Petersburg, Bolshoy prospect, P.S., 77 A, pom. 8-Н
Phone number: 8-812-337-27-33

Advita Fund has two sister charities in other countries:
AdVita Fund USA

AdVita Fund USA was registered in the USA in 2007.
Three main programs of AdVita USA:
Covering the search and activation of bone marrow matching bone marrow donors in Russian and foreign registers
Covering the purchase of drugs which have not yet been registered in Russia
Helping patients with enrollment into clinical trials for cancer, and arrangement of online consultations to patients with oncological diseases with the leading professionals all over the world
Advita Fund USA
P.O. Box 573106
Houston, Texas 77257 USA
Hilfeverein AdVita

Hilfeverein AdVita was founded in Germany in September 2018.
The Hilfeverein AdVita's goal is to support patients of Raisa Gorvacheva Insitute in St. Petersburg and Children Burn Center at Speransky Hospital in Moscow.
Assistance Programs:
Covering the search of matching bone marrow donors in Russian and foreign registers for the patients of Raisa Gorbacheva Institute
Covering the purchase of drugs which have not been yet registered or lacking in Russia for the patients of Raisa Gorbacheva Institute
Covering drugs and dressings for Children Burn Center at Speransky Hospital in Moscow
Support of the programme of social and psychological support to children affected by burns
Hilfeverein AdVita
Heinrich-Böll-Straße 50
13156 Berlin, Germany